PEP helps investors, clients and partners to get the most from their renewable energy assets.
Our internationally experienced team assists in all aspects of asset management and operations. This might be an audit and implementation of an operations management system for the whole company, or a review and optimisation of projects and portfolios to maximise value. We can help you to achieve your business targets. Our focus is on maximising returns, whilst assessing and mitigating risks – financial, environmental, health and safety, and reputational.
Operating Asset Management
AVIVA INVESTORS
Part of the multinational insurance company and one of the largest institutional investors in Europe – with over £300 billion in assets under management – Aviva relies on us for managing their medium scale wind investments. We have set up and implemented a complete asset management package across their growing operational portfolio. This includes management of all aspects of HS&E, site monitoring and stakeholder management, data collection, reporting, budgeting and accounting.
RENEWABLE ENERGY GENERATION (REG)
With PEP's help, REG raised a fund of £103 million through a public offering. PEP then helped lead investment in UK assets by finding suitable projects and qualifying them, following which, we then operated those that were acquired. Our work for REG included Operations and Asset Management for seven projects using turbines from four different manufacturers. This covered all aspects of Operating Asset Management, where we reported at board level.
Operations Management Reviews
PEP has built and deployed processes for assessing and improving – qualitatively and quantitatively – the performance of Operations Managers.
IKEA
Through our subsidiary, Green Peninsula, PEP helped IKEA develop its strategy for renewable energy – and continue to help implement that strategy. We have provided reviews of operations management on all acquired assets, as well as continuing to provide technical and commercial due diligence on all new projects. Our operational reviews have been undertaken to ensure that following acquisition the wind assets are operated safely and effectively, whilst maximising the project output. These reviews have been carried out over several years, with annual visits to sites in eight separate country markets.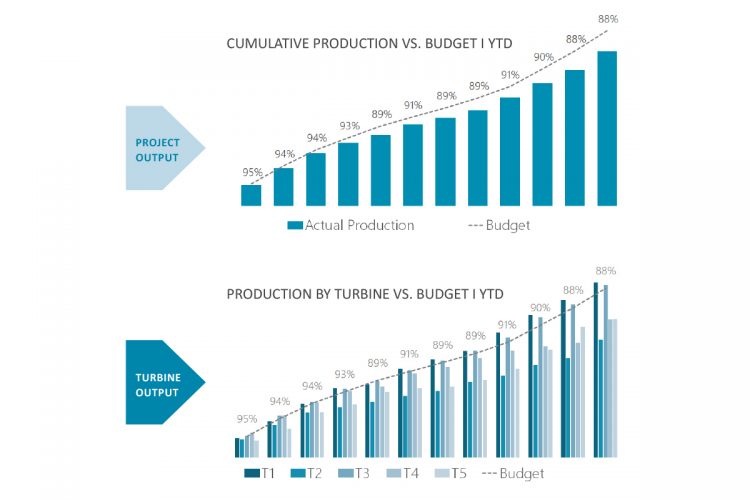 The Issue
Investment professionals see every day what study after study confirms – that over 50% of wind turbines fail to achieve their potential output, and hence revenues.
It is common for whole projects to underperform against the original investment case. Some by a little, some by a lot. Within a project, healthy turbines often mask the negative impact of far less healthy turbines. It is easy to overlook chronic underperformance, particularly in large projects. But if the causes can be identified, informed action can be taken to improve overall project performance.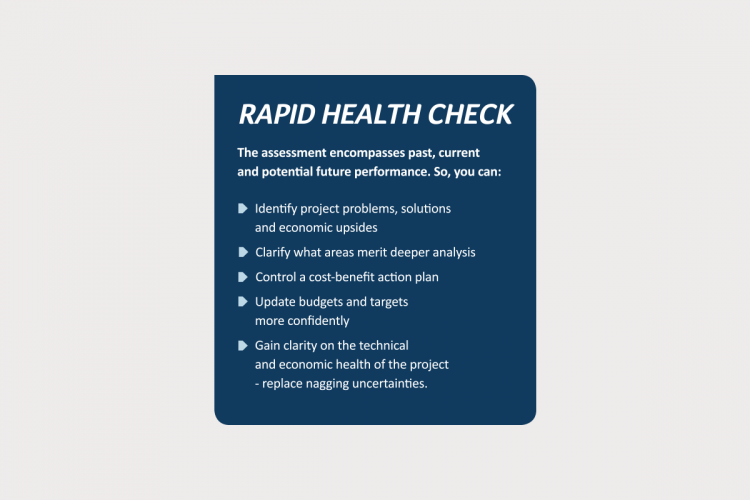 The Report
Managing data on this scale is beyond the scope of routine reporting, and requires specialist expertise, techniques, software and codes. Our process reveals insights that may otherwise stay hidden.
The Report comes in two parts: 1. A concisely written non-technical description of the overall health of the project, focused on economics and potential improvements. 2. A technical analysis of high resolution SCADA data, in the form of a presentation. This is heavily populated by graphics setting out the detailed technical analyses that drive the conclusions, along with an audit trail. You can now take steps to dispel doubts very effectively and quickly. This is through a report based on high definition SCADA data taken directly from your project – this data exists right now. You can have it turned into a health-check report inside 10 working days. The report is specifically for investment professionals who want to get straight to the heart of the business issues.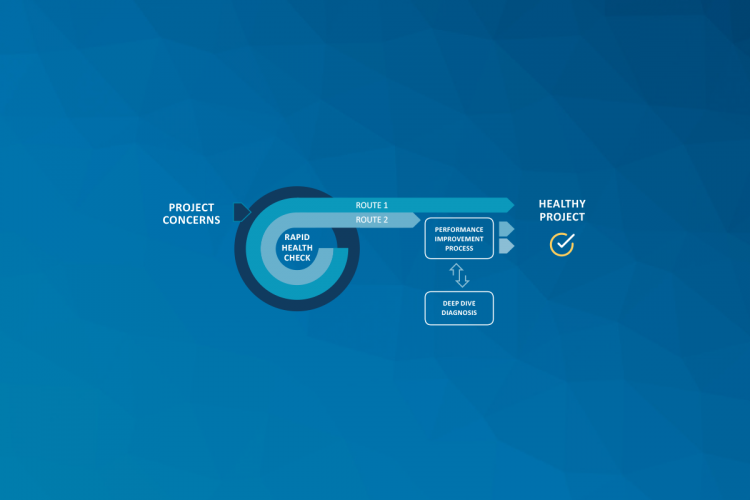 What Happens Afterwards?
First, you will be able to discuss any aspect of the findings with one of the authors, normally by video conference, to give you absolute confidence in the conclusions and
a clear view on subsequent remedies.
The review will set a pathway for immediate performance improvements that can be acted on by you and your team, with or without our continuing support. If there is a need to investigate specific problem areas in more detail, this will be clearly identified and the likely economic benefits will be stated. Then, we can undertake these further investigations ("Deep Dive") and draw out further improvement actions. Should you wish us to undertake the project improvement actions on your behalf we can manage the process until you get a healthy project. Through more than 25 years of industry experience we have built the follow-on tools and systems that you can use to take things further with us if you choose.
Technical solutions for asset optimisation
Sometimes operational assets need technological improvements to be re-set to their optimum. There are a variety of technical solutions available to most wind projects to better understand the site conditions, but also wind assets' response to these conditions. The solutions currently available include remote sensing equipment at ground level, anemometry and monitoring systems installed on turbine nacelles through to cutting edge systems where the turbines themselves can be turned into sensors. Examples include:
Choosing the right one is a combination of client requirements and asset conditions – an assessment of these competing requirements will need to be undertaken to help decide. PEP has experience with all of the above technologies. 
As most of these are still at quite an early stage we can assist clients with choosing the right solution and implementing it in such a way as to maximise the benefits.
Lifecycle Asset Management
As the renewable energy market transitions from focusing on developing assets to operating for the long term, there is an ever increasing need for expertise in the field of operational asset management and optimisation. Asset management is an approach designed to get the best out of assets, for the benefit of the owner, the organisation and its stakeholders. It is a mind-set which views physical assets not as unchanging objects and systems, but as entities that have a lifecycle – meaning that they respond to their environment, and change behaviour over time. The focus of quality asset management should be to understand and control these changes, whilst managing risks, to arrive at a solution that optimises the benefits.
Implementing proper asset management approaches can help to:
PEP believes, based on first hand experience over many years, that applying systems and standards within the wind industry can produce worthwhile results to Asset Owners – Financial, Risk, and Reputational benefits.
GAP ANALYSIS
As a member of the Institute of Asset Management (IAM), PEP is committed to utilising Asset Management "best practice" in the work that it does, and in doing so spread its use throughout the industry.
PEP offers a variety of approaches to help asset owners achieve their aims. The starting point is to get an understanding of the organisation's aims and objectives by reviewing the relevant company literature and discussing with key stakeholders (directors, senior management and asset operations managers) within the organisation. This can then be followed by an assessment of the organisation's current status, by undertaking a gap analysis against the requirements of an international standard for asset management (e.g. PAS 55 or its more recent incarnation ISO 55000) to better understand what work would need to be done to optimise the operations of the organisation as a whole.
Once the list of activities that need to be completed is created, PEP can either assist the Client with addressing the gaps or allow the Client to go away and undertake the work on its own.
ISO 55000 CERTIFICATION
ISO 55000 has not yet been widely adopted by the Wind Industry since its inception in 2014, and hence an opportunity exists to become a leader in accreditation. Apart from the benefits of improved performance at Asset level, ISO 55000 status should also confer significant differentiation within the Investment community.
The cost will depend on the scope of projects to be covered and the current systems in place, but will normally be several tens of thousands of pounds. Following on from a gap analysis, and a review of what measures have been put in place to address any shortcomings identified,  a formal assessment/report can be issued which benchmarks the organisation on its path to ISO standard attainment. Once all remedial actions have been implemented, there is the opportunity to be awarded ISO level certification.
Once ISO certification is attained there is a need for an ongoing annual reassessment to ensure continuing compliance. At the same time, there is the opportunity for various levels of "maturity" following the ISO standard attainment that indicates how thoroughly embedded ISO 55000 is within a given company's processes.